Visby is the principal town on the Swedish island of Gotland. Medieval Visby was an important trading centre in the Baltic. It's town walls were built in the twelfth and thirteenth centuries, run for 3.5 kilometres and are very well preserved.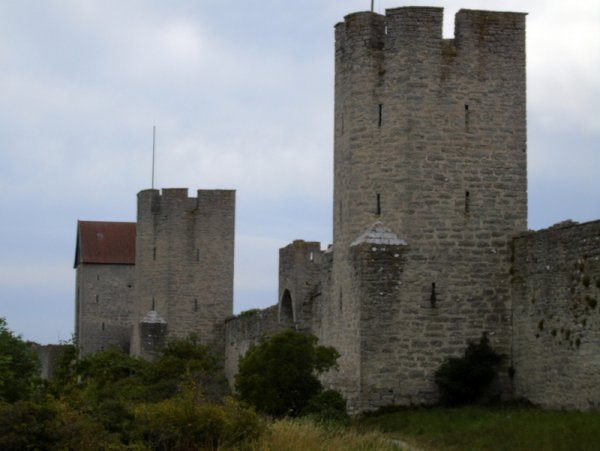 The Landward Wall to the East of the town.
One of the Towers on the Landward wall.
The East Wall viewed from inside the town.
The Kruttornet (or Gunpowder Tower) is the oldest tower and is located on the coast.
The Wall viewed from one of the Towers.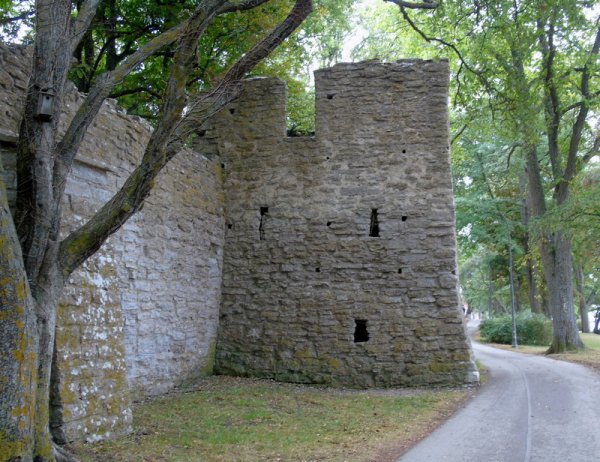 The North Wall is adjacent to the coast.