The Gustavianum is a Museum in Uppsala that is part of the University. One of its galleries exhibits finds from the Viking age burials at Valsgarde, a place seven kilometres from Uppsala that was settled and used as a burial ground between the sixth and eleventh centuries.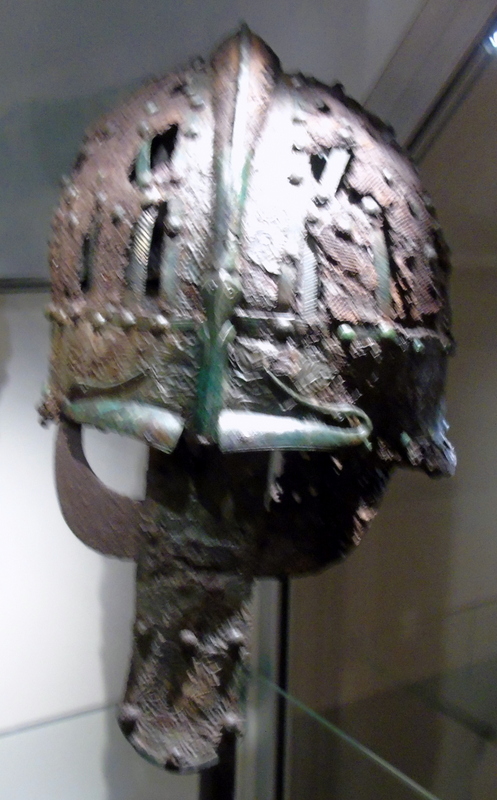 One of the Helmets.
Another of the Helmets.
Remains of a shield.
Sword, Arrowheads and other artefacts.
Spear Heads.
A Hanging Cauldron.