Threave Castle was built in 1369 by Archibald the Grim on an isalnd in the River Dee near Castle Douglas in Galloway, Scotland. It was the main fortress of the Black Douglasses, Earls of Douglas and Lords of Galloway until the Castle was taken by King James II following a siege in 1455. The Tower House still stands to a height of thirty metres. The Castle is now owned and managed by Historic Scotland and is open to the public.
Threave Castle seen across the River Dee.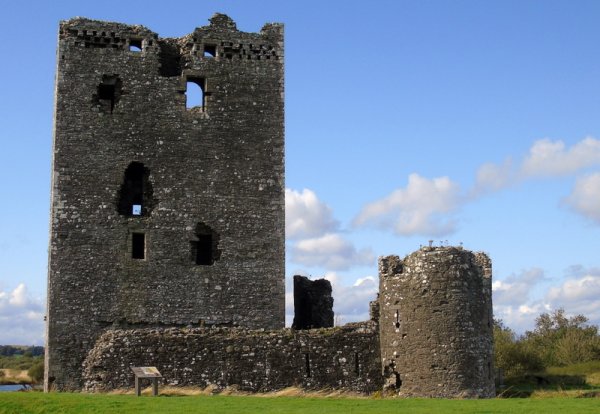 The Tower House and outer wall.
The Outer Wall
Inside the Tower House.
Inside the Bailey.
The remains of the Harbour.