There has been a church at St David's in Wales since the sixth century. The present building dates from 1181 when it was begun by Bishop Peter de Leia. In the fourteenth century it was remodelled by Bishop Henry Gower whose tower still stands today. It contains the tomb and shrine of Saint David, the patron saint of Wales.
The Cathedral from the southeast.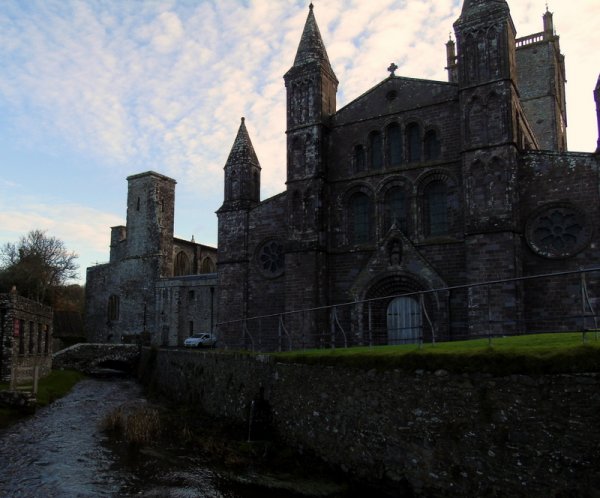 The Cathedral from the West.
The Nave.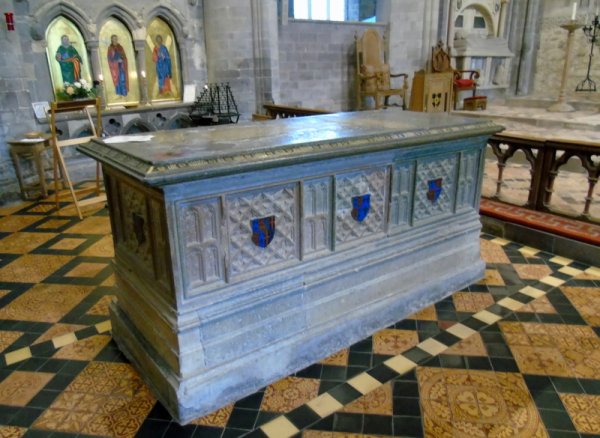 Saint David's Tomb.
One of the Misericords.
One of the carvings.