Uppsala Domkyrka is the largest Cathedral in Scandinavia. Building started in the thirteenth century and was completed in the fifteenth. It was built around a shrine to Saint Erik, the patron saint of Sweden and a twelfth century King and contains significant medieval carvings and wall paintings as well as rune stones.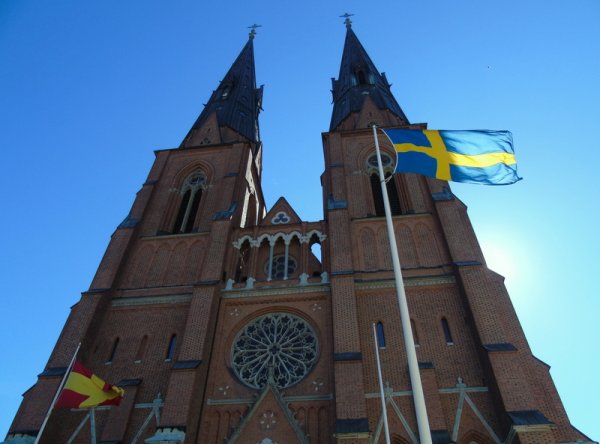 The West Front of the Medieval Domkyrka (Cathedral) of Uppsala in Sweden
Uppsala Domkyrka from the South
Medieval Corbel depicting fighting with falchions and bucklers
Medieval Stained Glass Window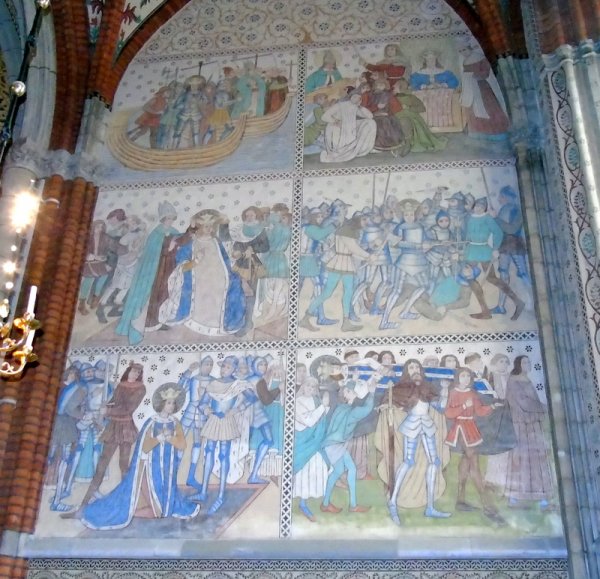 Medieval Wall Paintings showing the martyrdom of St Eric
Viking Age Rune Stone
I have also written a medieval fact sheet on Uppsala Domkyrka. To view or download your copy, please click here.