The Battle of Towton was fought on 29th March 1461 between the forces of King Henry VI (commanded by the Duke of Somerset and known as Lancastrians) and of Edward, Earl of March (known as Yorkists). Somerset was defeated, King Henry fled to Scotland, Edward of March became King Edward IV and 28,000 men were killed. It was the bloodiest battle ever fought on English soil. It is located in North Yorkshire, not far from Tadcaster.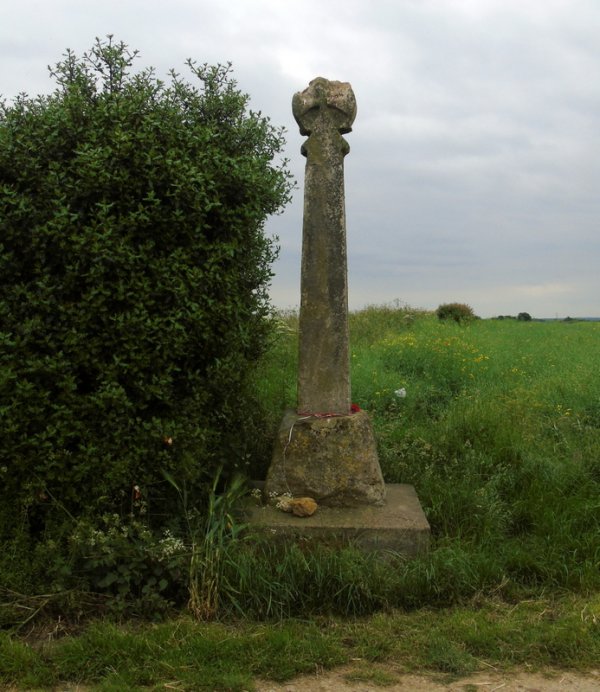 Dacre's Cross that marks the centre of the Battlefield and is named after Lord Dacre, one of the Lancastrian commanders who was killed in the Battle.
The 'Leper Pot' - actually the base of a Cross that marks the place where the Lancastrian Lord John Clifford and his men, the 'Flower of Craven' were ambushed and killed the evening before the Battle.
The 'Cock Beck' where it is crossed by the 'Old London Road'. Many of the Lancastrians who fled the Battlefield drowned while attempting to cross the 'Cock Beck'. It is said that in this area there was a 'Bridge of Bodies'.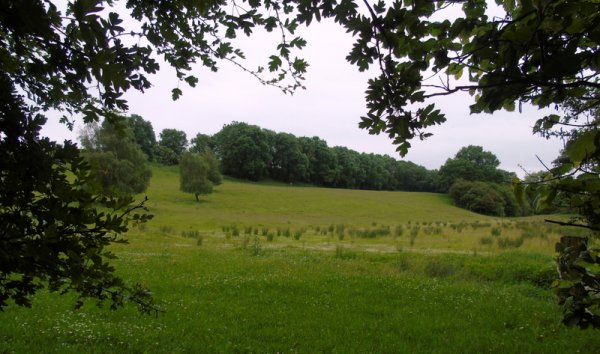 The view looking up to the Battlefield from the Cock Beck.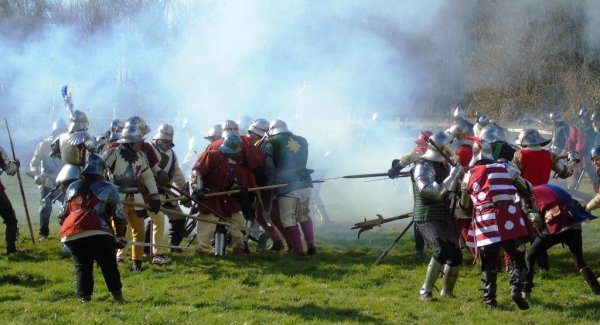 Re-enactors commemorating the Battle of Towton in 2015 on part of the Battlefield.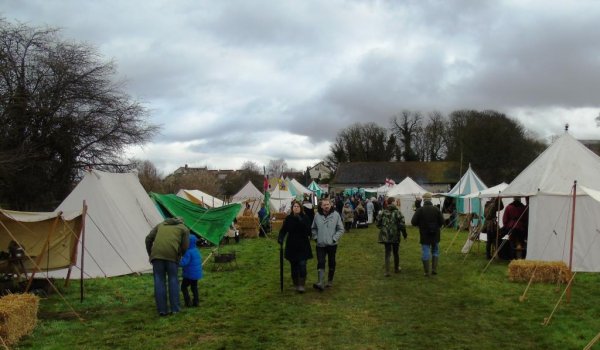 The Re-enactors' encampment on the Battlefield at the 2015 commemoration.
I also have a medieval history fact sheet on the Battles of Ferrybridge and Towton. To view or download a copy, please click here.