The Tower of London was originally built by William the Conqueror. It was started in 1066 after the Norman Conquest and the Keep, later known as the White Tower was added in 1078. It is located on the banks of the Thames just to the east of the City of London. It was used as a royal palace, fortress and prison throughout the medieval period and beyond. During the years it was extended, most notably by Richard I, Henry III and Edward I. By the end of the thirteenth century it had become the concentric castle that survives today with the White Tower at the core, surrounded by two curtain walls containing numerous towers and entered through a barbican. It was the scene of the murder of King Henry VI in 1471 and of King Edward V and his brother (the Princes in the Tower) in 1483.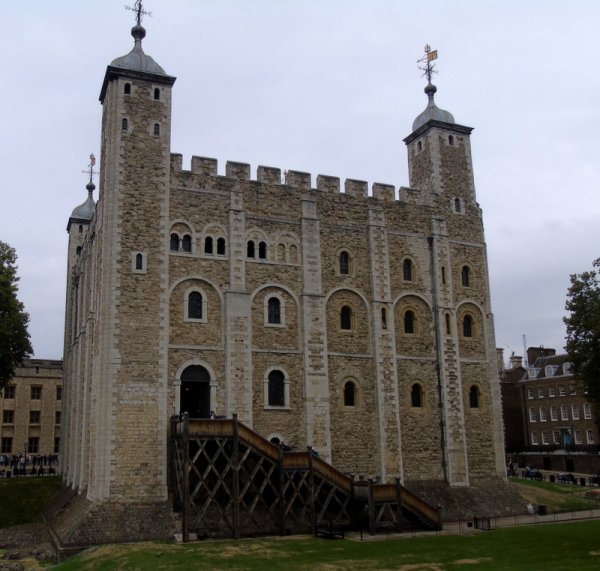 The White Tower.
St. John's Chapel - a Norman Chapel inside the White Tower. This is where Simon Sudbury, the Royal Treasurer was apprehended by the peasants during the Peasants' Revolt of 1381.
The 'Bloody Tower' (left) and the Wakefield Tower (right). The 'Bloody Tower' is so named because it is believed this is where Edward V and his brother were murdered in 1483.
The Chapel in the Wakefield Tower where King Henry VI was murdered in 1471.
St. Thomas' Tower that was the heart of the Royal Palace and beneath which is the Watergate, sometimes known as the Traitors' Gate.
The Byward Tower that forms the entrance to the Outer Bailey.