The Storkyrkan (large church) is the oldest church in Stockholm and stands in the Gamla Stan (old town). It is first mentioned in a written source in 1279 and is built of brick. It contains wooden statues of St George, the Dragon and a Princess that dates from 1489.
Storkyrkan from the East
The Nave looking East.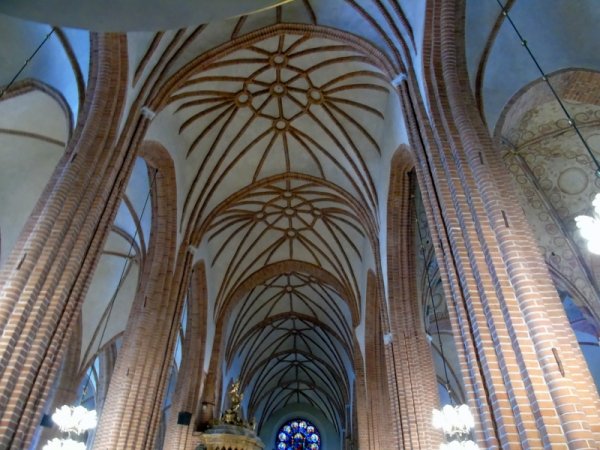 The Ceiling.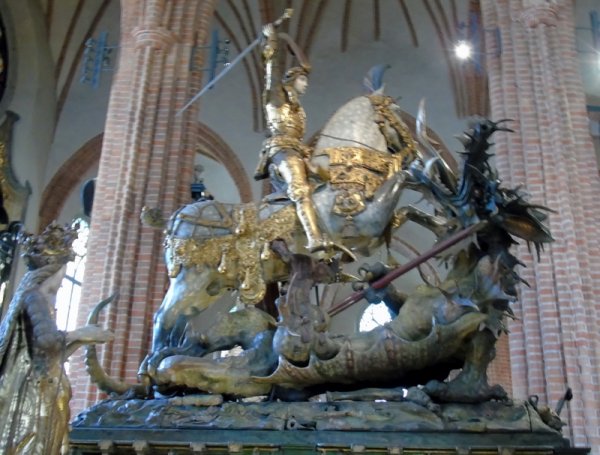 St George and the Dragon
St George and the Dragon
The Princess