The National Gallery in Trafalgar Square in London has an excellent collection of medieval art. Here are some examples:
The Wilton Diptych. A portable altar made for Richard II in the fourteenth century. To my mind the most amazing object in the National Gallery.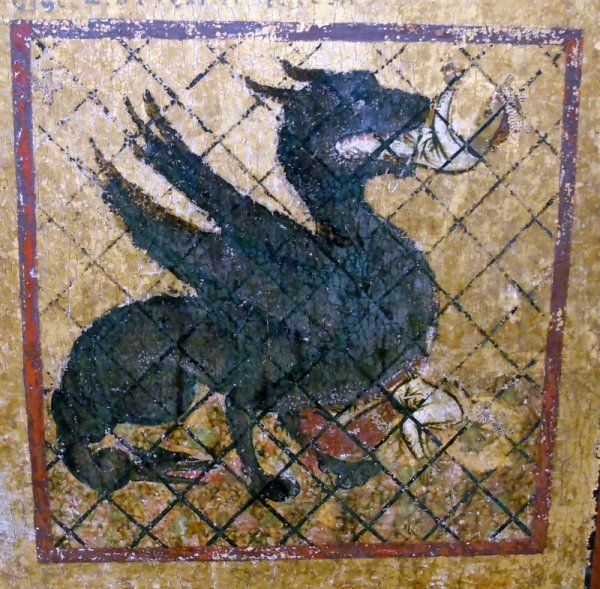 This is a Wyvern - a mythical beast like a Dragon, but with two legs and a second head at the end of its tail. This one is shown devouring humans. It was the heraldic symbol of the Cliffords during the middle ages.
The Martyrdom of Saint Sebastian with interesting detail of fifteenth century archers.
A thirteenth century altarpiece.
A Hunting scene: Saint Eustace by Pisanello. Fifteenth century.
The first portraits date from the fifteenth century. This one is of Alexander Mornauer.