Jedburgh Abbey is one of four great abbeys established by King David I in the Scottish Borders in the 1100s. It was established in 1138 by Augustinians and raised to abbey status in 1154. The brethren may have come from St Quentin Abbey, near Beauvais, France. The abbey was built on the site of an older church of which some evidence remains. It is seen as a medieval masterpiece but was attacked during the Anglo-Scottish wars and closed during the sixteenth century reformation.
The Abbey seen from the south across the river.
The Abbey seen from the northwest.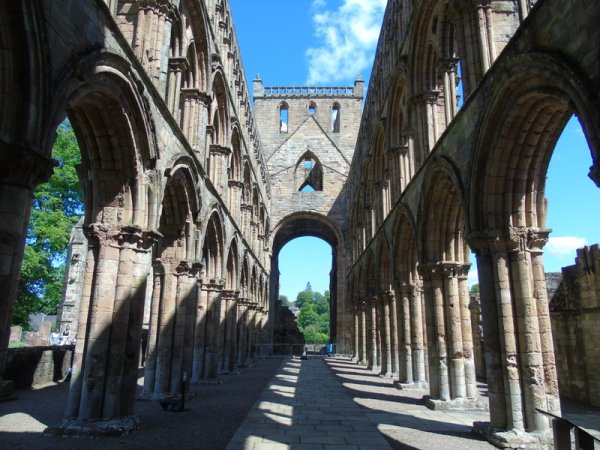 The Nave looking east.
The South door.
Ninth century carvings.
The Cloisters.
Jedburgh Abbey is now a ruin in the care of Historic Scotland and is open to the public.