The British Museum in London houses an excellent collection of medieval artefacts. In my view the most impressive are the finds from Sutton Hoo where King Redwald of East Anglia was interred in a boat burial in 624, Frank's casket that was made of whale bone in the eighth century and the Lewis Chessmen that were made of walrus ivory in the twelfth century and were found on the Isle of Lewis in Scotland.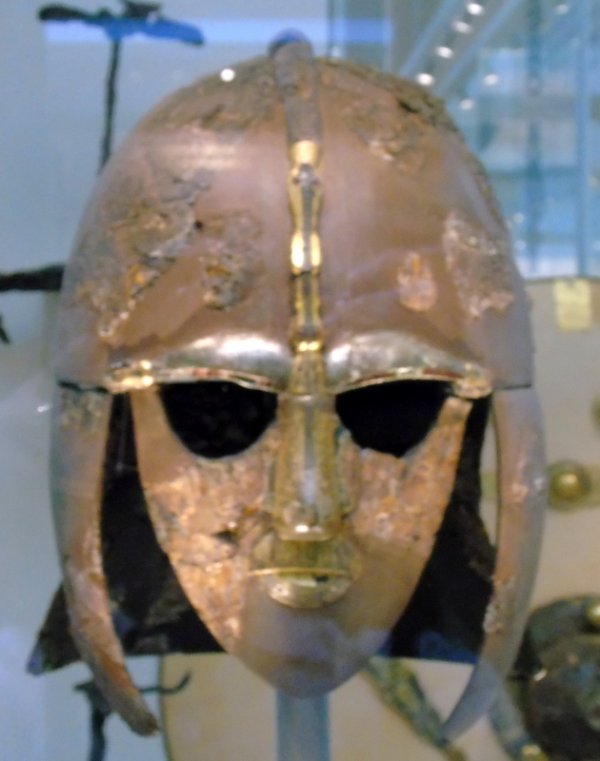 King Redwald's Helmet.
King Redwald's Shield.
Detail from King Redwald's Sceptre.
Frank's Casket.
The Lewis Chessmen.
Sinners being admitted to hell.