Belsay Castle is in Northumberland. It is built around a a substantial three-storey rectangular pele tower with rounded turrets and battlements, that was constructed about 1370 by the Middletons. It was expanded in the post-medieval period and is now a ruin. It is owned and managed by English Heritage and is open to the public.
The Castle from the North.
The Castle from the South.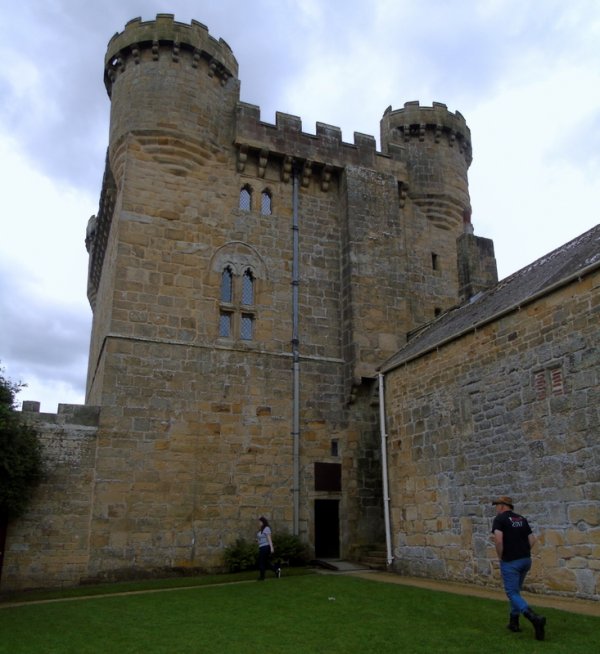 The Pele Tower.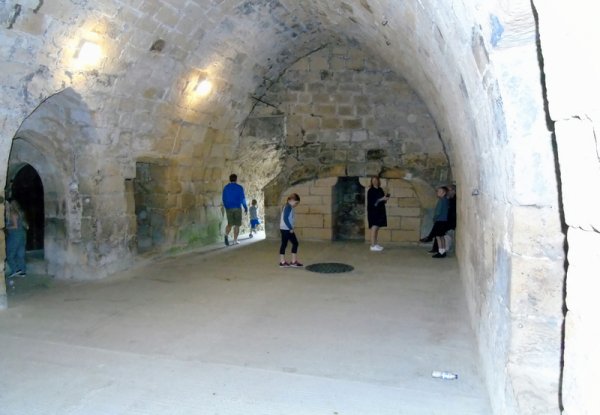 The Ground floor of the Pele Tower - originally the Kitchen.
A room inside the Pele Tower.
When I was last there, they were hosting a joust!